A mental health crisis is when someone's emotions and/or behaviors put them at risk of hurting themselves or someone else and/or when someone is talking about hurting themselves or someone else, whether they have a mental illness diagnosis or not. If someone is talking about or attempting to end their own life, this is a mental health crisis. It can also be a situation that puts a person at risk of not being able to function in the community in a healthy and safe way
It can be challenging to know the best way to respond to a mental health crisis when you are in the middle of one because usually a crisis is accompanied by a great deal of fear and stress. Therefore, we encourage you to become familiar with the crisis response options available to you and/or your loved one 
before
 a crisis occurs.
It is helpful to keep the following information in mind and accessible:
Call 911 IMMEDIATELY
If someone in crisis is behaving violently, has a weapon, has ingested something that is potentially dangerous, is bleeding or incurring property damage. When dispatch answers the phone, describe the dangerous situation clearly and factually. Let dispatch know that the person is having a mental health crisis. Ask for a CIT trained (Crisis Intervention Team) Officer to be dispatched to the location.
HELP NAVIGATING A CRISIS MOMENT
FOR YOURSELF OR A LOVED ONE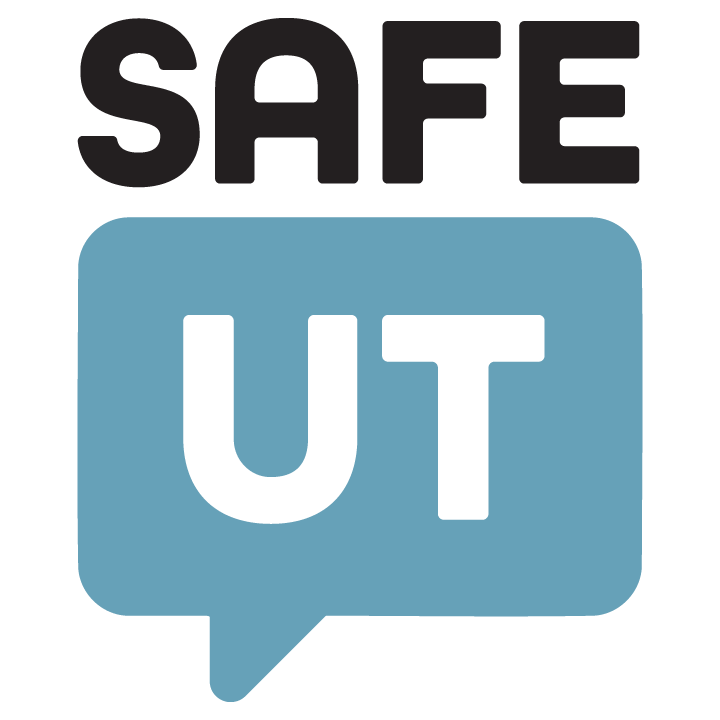 SafeUT is a crisis chat and tip line that provides real-time crisis intervention for students, parents/guardians, and educators through live chat and a confidential tip line—right from your smartphone. Learn more.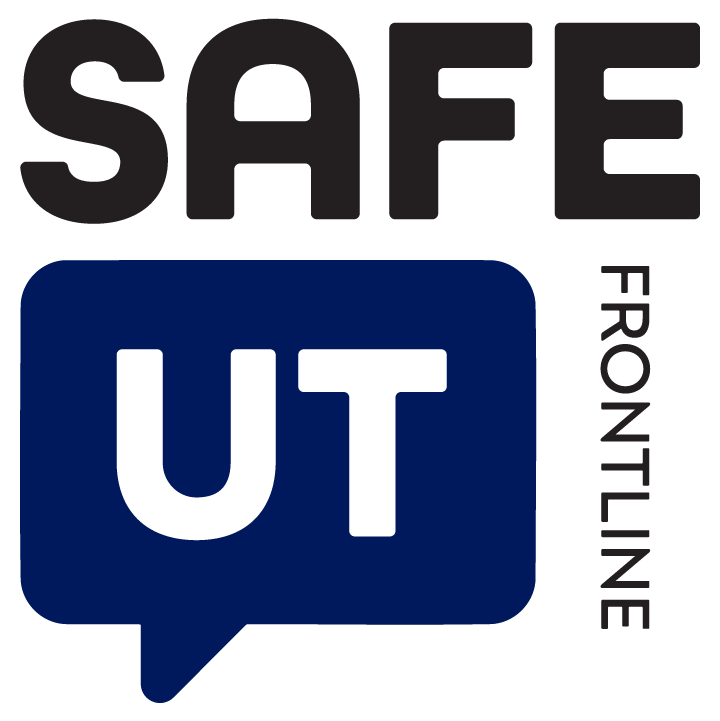 SafeUT Frontline focuses on connecting Utah's law enforcement, fire/EMS, health care providers, and their families with experienced, licensed mental health professionals who are trained to understand frontline workers' unique challenges. Learn more.
SafeUT National Guard is designed for Utah Air and Army National Guard members, civilian personnel, and their families, linking them to licensed mental health professionals who are trained to understand their unique challenges. Learn more.
When calling for help in a crisis, you may request that a Mobile Crisis Outreach Team be dispatched. Provide information about the situation when making your request. The new MCOT services are available between 9 am and 6 pm Monday through Friday during Phase One of it's roll-out.
This multidisciplinary team includes a mental health professional, a social worker, a trained peer support and a law enforcement officer. This team comes to the location where the person is experiencing a crisis. They are dressed in regular clothing and come quietly. They can provide a mental health assessment, peer support to the individual and/or their family members and link the person to services, resources and support. Whenever it is possible to do so safely, the team will create a safety plan for crisis stabilization that does not require the individual to be hospitalized.  They will make arrangements to follow up with the individual to ensure that the safety plan is working and the crisis has been stabilized.
WHAT IF THERE IS NO IMMEDIATE RISK?
If the person experiencing a mental health crisis is willing to go get help in person, here are some options:
Any Emergency Room – You or the person you are trying to help may walk into any hospital emergency room 24/7 and request mental health crisis intervention. In Summit County, the nearest emergency room is located at IHC Hospital 900 Round Valley Drive, Park City, UT.  The Emergency Room entrance is on the opposite side of the hospital's main entrance (in the back).
IHC Behavioral Health Access Center in Salt Lake City. A walk-in crisis center for anyone in mental health crisis. Open seven days a week 8 am to 6 pm.  Located at LDS Hospital 8th Avenue and C Street, SLC, Utah. (801) 408-8330.
If the person in crisis de-escalates and is safe, you may wish to call a warm line for emotional support for yourself and/or the person in crisis. You can also call and get help locating appropriate support, treatment and/or service options.
It is a good idea to create a *safety plan with someone who has de-escalated from a recent crisis. For information on crisis/safety plans: https://mentalhealthrecovery.com/info-center/crisis-plan/
Here are some options for getting emotional support and help finding services, resources and treatment providers from peer navigation and support lines:
CSC Peer Navigation Services for Summit County, Utah
English – 435.776.HELP (4357) or [email protected]
Spanish – 435.655.1230 or [email protected]
Utah Strong Recovery Project. Free Help for COVID-19-related stress (emotional support, crisis counseling, coping strategies, mental health education and referrals if more help is needed). Call or text (385) 386-2289.
University of Utah Warm Line. If you feel lonely or need support, the University of Utah Warm Line is staffed by trained peer counselors. Available daily 8 a.m. to 11 p.m. Call (801) 587-1055.
NAMI Utah Peer Mentor Line – Speak to a Peer Mentor (someone with lived experience of having mental illness) or a Family Peer (a family member with lived experience of supporting a loved one with mental illness). Learn about peer support groups and/or classes. Call (801) 323-9900 or toll-free at (877) 230-6264. 9 a.m. to 4:15 p.m. Monday through Friday.
LBHS Peer Mentor Line – Individual peer support, support groups and classes for Latinx community in Summit County. Call 801.935.4447.
DE-ESCALATION TOOLS/RESOURCES
It is helpful to understand what may escalate or de-escalate a situation when someone is experiencing a mental health crisis. Please be sure to make safety your number one priority in assessing what to do in a crisis situation.
https://www.treatmentadvocacycenter.org/storage/documents/In_a_crisis_-_General_guidelines.pdf
https://www.treatmentadvocacycenter.org/component/content/article/186-old-get-help/1613-get-help-crisis-response#Assault%20threat
TAKE CARE OF THE CAREGIVER
It's also important if you live with someone who has many mental health crisis situations that you seek support for yourself and take care of your own physical, mental, emotional and spiritual health.
There are many options for doing this. Individual counseling for yourself, codependency counseling or groups, psycho-social educational classes and training programs, support groups for family members and Peer Support relationships.
For more information and help finding the support and resources that are right for you, please contact:
CONNECT Summit County Peer Navigation Services
English: 435.776.4357 or [email protected]
Spanish: 435.655.1230 or [email protected]